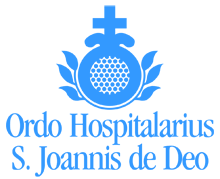 ---
Hospitality Europe
On Wednesday,6 June, the General Curia hosted the first of the two Brussels HospitalityEurope office meetings scheduled for 2018 with the European ProvincialReference Persons of the Order and of the Sisters Hospitallers. Twenty peopleappointed by the Provincial Curia attended the meeting, which was called toorder by Brother Rudolf Knopp, President of Hospitality Europe and of theOrder's Europe Commission.
Dr CarloGalasso reported on the work of the European office in the first 6 months ofthe year and on the main projects it had been following up with the Unioninstitutions. He presented the new protocol adopted by the office to appraiseproposals for European projects submitted by Co-workers in the Provinces, andthe likely post-Brexit scenarios, the new European Union multiannual draftbudget, and the future Union funding programmes.
Dr FrancescoVallebona - the Co-worker at the Brussels office – then gave a number ofpractical examples illustrating the main ways of drawing up, preparing andimplementing European projects. The purpose was to acquaint the members withthe main details of the European Commission's calls for projects.
In theafternoon, the Secretary of the Pontifical Council for Culture, Mgr Paul Tighe,joined the meeting and reported on the initiatives being promoted by the HolySee and other Catholic Institutions for the "European Year of Cultural Heritage,2018."
Adjourning themeeting, the Prior General and Brother Rudolf thanked the members for theirparticipation, and reminded them that the next 2018 meeting would be held inRome at the General Curia on 5 December.
---
Copyright © 2020 Fatebenefratelli