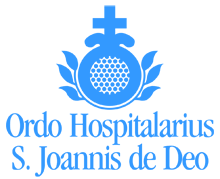 ---
2018 Assembly of Major Superiors
The final Assembly of Major Superiors of theOrder in this Sexennium is meeting in Rome, at the General Curia, from 24 to 28September, 2018.
It is attended by all the Provincial Superiorsand the General Delegate, and was inaugurated with a celebration of theEucharist, at which the Superior General, Brother Jesús Etayo, presided.
In his opening address, Brother Jesús brieflyrecalled the purposes of the Assembly, which had essentially been planned as aformation event, mainly to help the Provincial Superiors, especially thoseelected for the first time by the recent Provincial Chapters, to familiarisethemselves and fully take on their role as leaders and guides, to instruct theProvincial Superiors regarding the responsibilities of their mission, accordingto Canon law and the Order's proper law, and to acquaint them with theSecretary's Handbook, and the most important and commonly used procedures andprotocols in the life of the Provinces.
He then spoke to numerous important mattersregarding the future of the Order. Referring to the title of the forthcomingGeneral Chapter, "Shaping the future of hospitality", he focused on the figureof the leader which the Order needs today if it is to respond to the demands ofthe mission, society and the Church in the light of the Gospel, under theguidance of the Holy Spirit.
Fr David Glenday, MCCJ has also addressed themeeting on "The art of governing with humanity and the Spirit", while BrotherBrian O'Donnell's paper was entitled "The responsibility of the Superioraccording to the Constitutions and the General Statutes". The agenda alsoincludes formation sessions on other matters, and working groups.
On Thursday evening the participants have beeninvited by the Rome Province to attend Vespers at San Pietro Hospital, theheadquarters of the Rome Provincial Curia, followed by a fraternal supper.
---
Copyright © 2020 Fatebenefratelli