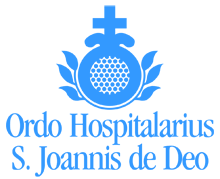 ---
The Blessed Martyr Brothers of St John of God in Spain
25 October
Today we are jointly celebrating the memory of Blessed Braulio Maria Corres, Federico Rubio and their 69martyred companions, beatified in Rome on 25 October 1992, and Maurizio Iñiguez de Heredia and 23 martyred companions, beatifiedin Tarragona (Spain) on 13 October 2013. These 95 Brothers of the HospitallerOrder of St John of God, of various nationalities, had performed theirapostolate in different places in Spain, and were martyred on different datesduring the two-year period 1936-1937.
In 2014, the Congregation for Divine Worship and the Discipline ofthe Sacraments approved today's celebration to be in honour of all our Brotherswho perished during the religious persecution in Spain, acknowledged as victimsof that fateful period, sacrificed as witnesses to their faith and toHospitality.
Heedless of the impending danger that approached menacingly day byday, our Brothers remained at their posts, honouring the commitment they hadentered into by virtue of their Religious consecration and their vow ofHospitality, staying behind to care for the sick and the physical and mentallydisabled guests being cared for in their Institutes. They were martyred forhaving defended and professed their faith and for continuing to perform worksof charity on behalf of the sick and the poor.
---
Copyright © 2022 Fatebenefratelli