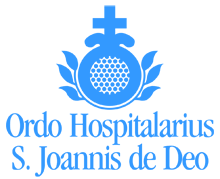 ---
The General Definitory has committed the sexennium to our Founder
Granada (Spain), 15 - 17 March 2019
Continuingthe now well-established custom at the beginning of a new Sexennium, themembers of the General Definitory went to Granada to kneel at the feet of ourFounder, on 15-17/03/2019. The Brothers went to give thanks to Our Lord for theservice they had been given by the last General Chapter and to pray for theintercession of St John of God for the new Sexennium, asking Our Lord for thegrace and the blessings they will be needing to be able to joyfully andfaithfully perform the mission entrusted to them for the good of the Order,those in our care, and their loved ones.
The days werevery intense, as planned.
On March 15,the Brothers went to the Casa de los Pisa,where our Founder died. There they prayed and visited the elderly guests in thehome, and the Community of Sisters of Charity of Saint John of God who servethem. The day ended with a fraternal get-together with the Brothers and Co-workersof the Granada hospital.
The followingday they went to the Basilica of Saint John of God; this was followed by areflection on the speech by Pope Francis at the private audience on 1 February,to take up concrete guidelines for the Sexennium which, through theintercession of Saint John of God, were committed to Our Lord at thecelebration of the Eucharist.
The membersof the new General Definitory then reflected on the Prior Generalís closingaddress to the General Chapter, focusing in particular on points 4 and 5; inthe late evening of 17 March, they flew back to Rome where they will continuetheir reflections on the Plan for the Sexennium.
---
Copyright © 2020 Fatebenefratelli