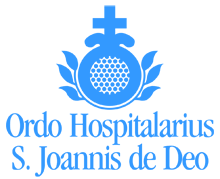 ---
Meeting of the General Definitory
For the wholeweek between 18 and 22 of March, the General Curia is hosting the joint meetingof the new General Definitory and the outgoing Definitory, just over one monthafter the closure of the General Chapter.
The mainagenda items will be the study of the Chapter Document and the Lines of Actionin addition, of course, to the Programme for the Sexennium. In particular, eachoutgoing General Councillor and the Director of the Missions Office will raise thepoints they consider to be crucial for the new Sexennium, consistently withwhat has been achieved so far. Consequently, the members of the new Councilwill raise issues and considerations the deem most appropriate for the comingSexennium regarding the areas of responsibility entrusted to them.
Other veryimportant matters to the life of the Order will then be discussed, such as theGeneral Canonical Visitations, the Assemblies of Major Superiors, the Course inPreparation for Solemn Profession, the Regional Conferences, the ProvincialChapters and finally the next General Chapter in 2025.
The meeting is also an opportunity to thank andbid farewell to the Brothers on the retiring Council, who are now preparing toleave Rome for their home Provinces, and to welcome the new members of theGeneral Council as they prepare to embark on this new stage in the life of theOrder which already promises to be intense and particularly demanding.
---
Copyright © 2020 Fatebenefratelli