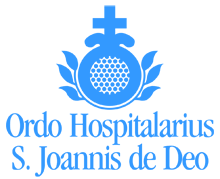 ---
Presentation of the European Novitiate project
TheEuropean Novitiate was presented to all the European Provincial Superiors at ameeting at the General Curia in Rome, on Monday, 8 April.
TheFormation Community of the European Novitiate, made up of Brother Luis Marzo (Spain),as the Master of Novices, Brother Angelo Sala (Italia), Brother Tymoteus Holozubiec(Poland) and Brother Damian Horvath (Hungary) accompanied by Brother BenignoRamos (previously responsible for Formation at the General Curia), had been holdingregular meetings since October 2018 to draw up the Community Life Project andthe Novitiate Formation Plan, and to work on a number of financial andpractical aspects for running the House that will host the Novitiate inBrescia, Italy.
Formationis one of the fundamental pillars underpinning our lives as Brothers of SaintJohn of God. It is the most effective means of achieving personal development, meetingthe demands of the Religious Life today, identifying more closely with theOrder and strengthening our Hospitaller identity.
We are convinced thatthis interprovincial Formation House will provide an opportunity to become moreaware of the plurality and richness of the styles of Religious Life in Europe'sProvinces. We want it to be a solid project but at the same time to be flexibleso that it can take account of the individual needs of the candidates, in orderto help them discern and shore up their vocation.
We are notunaware of the challenges we face with this project, such as the question ofthe language or different cultures. To overcome these issues we believe that itwill be easier for the novices to integrate more easily and be able toassimilate the contents of the programme and the group dynamics by giving themappropriate advance preparation, and to teach them the local language.
The young novices underFormation in this interprovincial environment will subsequently find it easierto share and work with the Brothers from other Provinces and this will help themto undertake a joint discernment process, not only at the Provincial level but forthe whole Order in Europe, looking ahead to the future.
Success willdepend on the support of the Provincial governments, the quality and continuityof the programmes, trust in the Formators and the ability to provide appropriatetailored accompaniment to the Novices. Wefeel that the European Novitiate will succeed in transmitting a more universaland intercultural sense of Formation in the Order.
---
Copyright © 2020 Fatebenefratelli