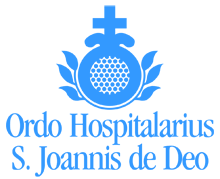 ---
The Europe Commission
The members of the European Commission meton Monday 8th and Tuesday 9th April at the General Curia of the Order for theirfirst meeting in 2019. The meeting was one of the main launching points for theOrderís work in Europe during the new Sexennium 2019-2025, directly followingup the work of the General Chapter held at the beginning of the year. Two newGeneral Councillors with responsibilities for the European Provinces, BrotherJoaquim Erra Mas (President of the Commission) and Brother Josť Augusto GasparLouro, have now joined the Commission.
The meeting discussed many differentissues regarding animation and the strategy to be adopted by the Orderís EuropeCommission: the programme for the social inclusion of vulnerable people, cooperationbetween the Provincesí communications offices, the institution of the EuropeanNovitiate, the Vocation Promotion, Pastoral Care of the Sick and BioethicsWorking Groups, as well as the projects being promoted by the BrusselsHospitality Europe Office.
The President, Brother Joaquim Erra, alsore-called the main resolutions and lines of action adopted by the GeneralChapter to carry forward the process of regionalising the Order andconsolidating collaboration between the Brothers and the Laity.
The Commission will meet again in theautumn, on the eve of the week dedicated to the Assembly of Major Superiors.
---
Copyright © 2019 Fatebenefratelli