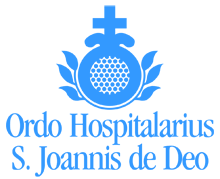 ---
the APC meeting
Amadeo from 17 to 19 June 2019
APCmet at Amadeo in Philippines from 17 to 19th June 2019. All theProvincials, Delegate and secretary except Provincial Bro. Timothy from OceaniaProvince attended the meeting. Bro. Julian as delegate of Bro. Timothy attendthe meeting. Bro. Gerado, the Provincial of Rome and Bro. Victor, Provincial ofPortugal send their apologies for being not able to attend this meeting due toother commitments in the same period. From the General Curia General CouncillorsBro. Joseph Smith and Bro. Vincent Kochamkunnel attended the meeting asresponsible for the region. Bro. Joseph Smith facilitated the meeting. Ms.Lydia from Korea translated for the Korean Brothers and Bro. Joseph translatedfor the Vietnamese Provincial.
APChad a three days fruitful meeting with an excellent facilitation of Bro. JosephSmith. Bro. Vincent shared a message at his opening address emphasizing theimportance of Regional collaboration and the leadership based on the lines ofactions of the General chapter. Bro. Vincent further highlighted the importanceof formation, especially the on-going formation and the need for a regionalscholasticate, urgency of holding provincial assemblies in order to discussabout the lines of action of the General chapter for both Brothers andCo-Workers, to establish a commission in every Province in order to prepare anaction plan to prevent abuses etc. The main points discussed
APC members evaluated the mission statement and reaffirmedthe mission statement of the APC

Bro. Fermin Panizza,Team leader of the Formation team submitted his report. Bro. Fermin expressedhis concerns including financial shortage in the postulancy and the need for avehicle at the postulancy house.

There is a general consensus except Vietnam to go ahead withthe Regional Scholasticate. So, the APC has decided to start the process toestablish the regional scholasticate. Regional commission for the Formation isentrusted to study and make a proposal. The regional commission will proposethe place, identify the formators, and other preparations required to establishthe regional scholasticate before the next APC meeting on 29th September inRome.

Various commissions were formed and the chairman and the membersfor each commission were nominated and approved to form the regional commissionin the following areas such as Formation (Vocation promotion, Initial Formationand on-going formation), Pastoral care, Ethics and Mission and InternationalCooperation. Bro. Vincent will prepare a guideline for each Commission.
Themeeting ended by thanking everyone attending the meeting especially to Bro.Joseph Smith for his excellent service as moderator. The Members expressed theirgratitude to our Brothers from Philippines for their wonderful hospitality and expressedtheir gratitude to the Formation Team under the leadership of Bro. Fermin fortheir hard work and the excellent programme to form our young Brothers from theregion.
---
Copyright © 2021 Fatebenefratelli