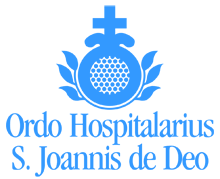 ---
Brother Eustace Kugler
The 10th anniversary of his beatification
It was on 4October, 10 years ago, that Brother Eustace Kugler Kugler (1867-1946), who hadserved for many years as the Provincial Superior of the Bavarian Province ofthe Order of the Brothers of St John of God was canonised. The ceremony wascelebrated in Saint Peter's Cathedral in Regensburg attended by Archbishop AngeloAmato, of the Congregation for the Causes of Saints at the time, representing EmeritusPope Benedict XVI. The Bishop of Regensburg presided at the Solemn Mass withthe Emeritus Prefect of the Congregation for the Doctrine of the Faith, GerhardLudwig Müller. A congregation of around 7,500 people crowded into the cathedraland all around it, because the ceremony was streamed live on a huge screen tobe able to cater for the large crowd. A long procession then wended its wayfrom the cathedral to the Brothers of St John of God Hospital where BlessedEustace now rests in a shrine dedicated to him.
Hundreds ofBrothers and a host of Co-workers of the Order came from all over the world toattend the event.
BlessedEustace continues to be venerated all the time. Many patients and visitors dropin the Chapel of the Brothers of St John of God Hospital, where his remainsrest, to ask for Blessed Eustace's prayers.
On 4 October,2019, the Auxiliary Bishop of Regensburg, Mgr Reinhard Pappenberger, will preside at a SolemnEucharist commemorating the unforgettable event of hisbeatification ten years ago.
---
Copyright © 2022 Fatebenefratelli