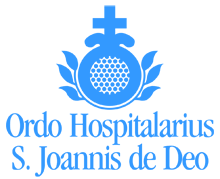 ---
And We're All Brothers!...
The Tutti Fratelli groupare Religious Brothers living in Rome, representing several different Institutes, who have been meeting since 2010 toshare their experiences and to drive forward a number of joint initiatives. Wehave continued meeting regularly to be share our initiatives, particularly inthe matter of Formation.
On Saturdayafternoon, 6 September, the De La Salle Generalate in Roma hosted the 3rdMEETING OF RELIGIOUS BROTHERS organised by the 'Tutti Fratelli' Group, attendedby 64 Brothers from 35 different countries belonging to 14 Congregations. TheHospitaller Order of St John of God was represented by Brothers Leopold Faye from Senegal, Eric Folly from Togo,Elías Reales from Argentina and Yimer Rodríguez from Colombia. The purpose of these meetings is to fosterintercongregational contact and communion within the Church.
The meeting focusedon the words of Pope Francis: "The new life which our Lord is offering us appearsdisquieting and scandalously unjust to those who think that entering theKingdom of Heaven can be limited or reduced merely to blood ties or membership of a particular group, clan or culture".The Holy Father urged us to work on solidarity, to combat exploitation, andnever to remain indifferent to the sufferings of others. It is no part of God'splan, he said, for so many people to be poor, and he attacked the idolatry of"power, career, money and the pursuit of human glory". He reminded us that"Jesus is calling us to die to our selfishness, our individualism and ourpride," which will enable us to allow "the spirit of brotherhood to triumph, aspirit in which everyone can feel loved because they are understood, accepted,and appreciated for their dignity".
The joyful climatethat reigned throughout the meeting helped us to experience some of the most distinctivefeatures of a Brother, such as simplicity, horizontal relations, the communionof the Church, integration, and above all, brotherhood, because we haveunderstood that the vocation of the Brother is part of the response which God ismaking to fill the lack of a sense of brotherhood which is damaging our worldtoday.
---
Copyright © 2020 Fatebenefratelli