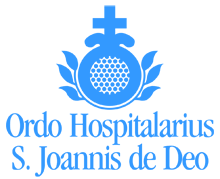 ---
Inauguration of the Hospital in Inca (Mallorca)
The inaugurationof the new St John of God Hospital at Inca (Majorca) took place on Monday, 21stOctober, attended by the Prior General, Jesús Etayo, and the President of theGovernment of the Balearic Islands, Francina Armengol. They were accompanied bythe Hospital's General Manager, Joan Carulla, the Superior and President of theCommunity, Felipe Romanos, and local dignitaries, including the President ofthe Balearic Parliament and the Mayor of Inca.
A reliefsculpture of the symbol of the Hospitaller Order by the Majorcan sculptor GeorginaGamundí was presented in the Hospital Hall.
About 200people attended the ceremony and visited the Hospital's modern facilities andthe public park annexed to it, in which a bronze statue of our Founder stands,which is to be named the St John of God Park.
The Hospital coveringabout 6,000 square metres will assist people to improve their functional abilitiesand their autonomy. It has 80 beds, 2 large gymnasia, 2 operating theatres andan MIR diagnostics unit. The main services will be in Geriatrics, andOrthopaedic Rehabilitation and Surgery.
Like the StJohn of God Hospital in Palma (Majorca), this new hospital forms part of theBalearic Islands' public hospitals network.
The Order alsohas a Social Services Foundation supported by the hospital In Majorca, whichcares for vulnerable and socially excluded families.
---
Copyright © 2020 Fatebenefratelli