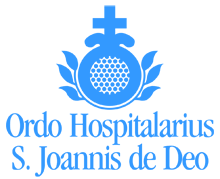 ---
Silver Jubilee in Malawi
Benediction and inauguration of the Centre in Lilongwe
The year 2019 will be remembered forever in the history of St. John ofGod Hospitaller Order in Malawi. This is the year that the service has clocked25 year of its existence among the people of the country since its inception in1994. The mission to Malawi is a fruit of a resolution at the General Chapter in1988 that the most urgent call on Hospitality was from the developing areas ofthe world. With this call, the Brothers in Ireland responded positively to comeand start the mission in Malawi, formally invited by the ApostolicAdministrator of Mzuzu Diocese to respond to the great social need of thediocese, that is psychiatry. Indeed by early 1990's Malawi had only onegovernment mental health facility.
From the humble beginnings, the mission has grown massively. Currently, theOrder of St. John of God is caring and treating people with mental illness onresidential and domiciliary care basis, the elderly, children found in and onthe street of Mzuzu, children with disabilities, and people with differentaddictions. Further, the Order is running the Institute for VocationalTraining (IVT) to give a skill to clients recuperating from mental illness andthe vulnerable youth and the college of health Sciences having 2 diplomas and 2degrees.
The Hospitaller Order expanded its service to Lilongwe by first openinga community program treatment centre.
As we celebrate 25 Years of our existence in Malawi, 305 co-workers andmany volunteers are involved in the hospitality mission on daily basis, we havemore than 250 students in the college, 9 candidates for brotherhood, 3postulants, 6 novices, 5 temporary professed brothers and 1 brother in finalvows.
The event to mark the 25 years of existence has been celebrated in threedays, with the blessing of the new facilities. The Archbishop T. Ziyayetogether with the Prior General, Br. Jesús Etayo, lead the people in blessingthe new buildings which include the Brothers community house, the chapel , theadministration block, Centre for Living and the addiction and Recovery. There wasa mental health conference entitled "No Health Without Mental Health" where themain presentations have been made on Maternal Health, Addiction and Recovery, andSuicide. To climax it all, there was the silver Jubilee thanksgiving Mass atthe Cathedral in Mzuzu led by Bishop John Ryan followed by a reception at JohnRoche hall at St. John of God college of Health Sciences.
---
Copyright © 2020 Fatebenefratelli