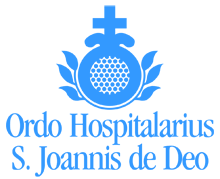 ---
General Commission on the Pastoral Care of the Sick
TheGeneral Commission on the Social and Pastoral Care of the Sick, which was establishedafter the General Chapter, met for the first time on 11 and 12 November 2019.
In orderto represent all the Regions of the Order, the Commission is made up of thefollowing members: Brother Benigno Ramos (President); Brother André SENE(Secretary); Brother Francis MANNAPARAMPIL (Asia-Pacific Region); Mrs SusanaQUEIROGA and Mr Peter WEINHAPPL (Europe Region); Brother Théodore SOSSOUE(Africa); Mr Hector Raúl Valenzuela Becerra and Brother Daniel González (LatinAmerica Region), and Brother Tom OSORIO (WEONA Region).
Thisfirst meeting was mainly intended to enable the members to get to know eachother and share the pastoral care work being performed throughout the Order.The head of the Commission, Fra Benigno Ramos, briefed the members on the workcarried out in the previous Sexennium, and urged them to work together to attainthe general objective approved by the Definitory.

He therefore asked each member of theCommission to put forward proposals to work better and more effectively, to fosterpastoral care in the Centres and facilities where it was falling short, and toboost it where a pastoral care team was already present.
---
Copyright © 2023 Fatebenefratelli