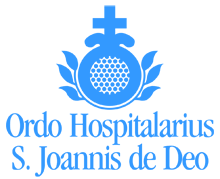 ---
Meeting General Commission Vocations Promotion and Formation
The General Commission on Vocations Promotionand Formation has just met in Rome, on 25, 26 and 27 November. Two delegates fromeach Region had been convened to sit on the Commission and to draw up the workschedule for the Sexennium. It was attended by the following members;representing Europe Brothers José Luis Marzo Calvo and Seraphim Schorer; representingAmerica Brother Juan Carlos Haedo and Co-worker Claudio Cortés; representing AfricaBrother Léopold Gnami, representing WEONA Brother Vianney Welsh, and representingthe Asia Pacific Region Brothers John Baptist and Fermin Paniza.
The members examined all the General Chapter proposalsfor application at each Formation stage: Vocations Promotion, Initial Formationand Continuing Formation. During this Sexennium particular care will be devotedto Continuing Formation because we must all renew our vocational choice at everymoment and stage in our lives, especially today when the Consecrated Life is inneed of enhanced testimony and more dedication than ever.
We know that Formation is crucial to the renewalof Religious life, which places a huge responsibility on us to perform thismission in the Order. Praying for vocations and enlisting the commitment ofeveryone will help to strengthen Formation in our community and revitalise ourHospitaller presence in the world.
---
Copyright © 2023 Fatebenefratelli