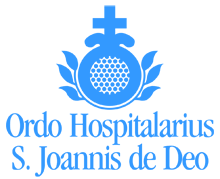 ---
Meeting of the General Commission on Bioethics
The firstmeeting in the Sexennium of the General Commission on Bioethics was convened on17-18 December 2019, attended by: Brother Joaquim Erra (Commission President),Dr. Salvino Leone and Sister Margarita Bofarull representing the Europe Region,Dr. Silvia Oger representing the Latin America Region, Brother Hugues Assourepresenting the Africa Region, and Brother André Sène (CommissionSecretary).
Apologies forabsence were received from the representative of the Weona Region, Robert Moore,and Brother Pius Chang, representing the Asia Pacific Region, who for differentreasons were not able to attend.
The main purposeof the meeting was to plan the Bioethics actions to be taken during the Sexennium.
The mainagenda items transacted by the Commission at its first meeting were: updating theCommission's Rules; the actions to be developed on the basis of the lines ofaction for the Sexennium approved by the General Chapter, and the drafting of theOrder's Code of Ethics as requested by the last General Chapter. Last but notleast, a re-reading of Pope Francis' Encyclical 'Laudato Si' in terms ofHospitality. In this regard, the members of the Commission warmly welcomed thefact that so many communities of the Order had already begun to apply it inpractice, and urged our communities and apostolic works continue along thispath, to "care for our common home."
---
Copyright © 2020 Fatebenefratelli