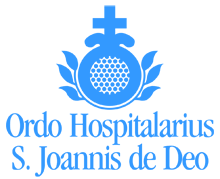 ---
The Order's model of psychiatric care
presented to the European Parliament
On Wednesday, 22January, the European Parliament in Brussels hosted an event to present theMental Health First Aid model designed and disseminated by the professionals ofthe Hospitaller Order in Ireland.
In the presenceand under the patronage of the first Vice-President of the EU Parliament,Mairead McGuinness, Dr Donal Scanlan explained the programme implemented by theSt John of God Psychiatric Hospital in Dublin to promote initial care andpsychological support in the workplace, in order to ensure adequate preparationto be able to recognise and manage employee mental health, stress and burnoutissues as soon as possible.
The Mental HealthFirst Aid team at Dublinís Psychiatric Hospital comprising some 40professionals plays a leading role in this field at the national level, havingalready trained over 7000 operators in Ireland. The professionals in the same team have also been tasked with runningthis training programme on the initial management of mental health issues inthe workplace in the European Parliament itself, which employs about 7,500people.
In addition tofamiliarising people on the most current issues in mental health, the modelwill also help to reduce the stigma associated with the most common illnessesand to spread best practices to improve the working environment and cooperationbeween colleagues.
This EuropeanParliament event follows in the wake of the work that the Hospitality Europeoffice has been promoting in the EU in recent years, particular the pilotproject on the prevention of violent behaviour in psychiatric patients,financed with over 1 million euros.
---
Copyright © 2022 Fatebenefratelli