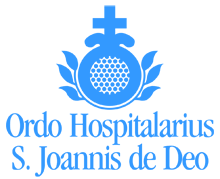 ---
Hospitality Europe
Brother Joaquim Erra's Brussels visit
On 3 and 4 February, the RepresentativeOffice of the Order and the Sisters Hospitallers in Brussels received a visitfrom Brother Joaquim Erra, the General Councillor with responsibility for theOrder's Europe Region, and President of Hospitality Europe.
Dr Carlo Galasso accompanied BrotherJoaquim on a visit to the European office and the 'European Quarter' inBrussels, in which the European Union Institutions are located, and to meetingswith the new COMECE General Secretary, Father Manuel Barrios Prieto, and withthe Apostolic Nuncio to the EU, H.E. Mgr Alain Paul Lebeaupin.
On the afternoon of Tuesday 4 February,Brother Joaquim also took part in the launch of the EU's 'Europe Beating CancerPlan', held during a conference at the European Parliament plenary hall,attended by MEPs, Health Commissioner Stella Kyriakides, and the President ofthe European Commission, Ursula von der Leyen.
Brother Joaquim congratulated theHospitality Europe office for the work it has been driving forward with theEuropean Union, particularly for the collaborative ventures and synergies ithas established in recent years with numerous strategic partners in Brussels.
It is hoped that the good work of theBrussels Office can be further exploited in the coming years to further step upthe Order's regional work within Europe.
---
Copyright © 2021 Fatebenefratelli