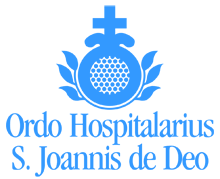 ---
Vatican Pharmacy
The renovation work has been completed
The Vatican Pharmacyre-opened today, 3 August 2020, in its new premises that have been radicallyrenovated over the past seven months.
The renovation work wasnecessary not only to bring the premises into compliance with currentregulations, but also to improve the management of the spaces and to automate thesales point.
For example, thesystem for distributing medicines has been implemented using Bd Rowarobots, that enable the pharmacist to receive medicines in just eight seconds.
Another importantinnovation concerns the details of each product, which can be read by simplypointing the smartphone at the "smartticket" to see all thedetails of the selected product .
Energy-saving andpollution-reduction was also taken into account when planning the work by choosing environmentally-friendlymaterials and energy-efficient appliances.
The management ofthe Vatican Pharmacy is entrusted to the Brothers of our Order, who work with 65co-workers, and promoters of cosmetics companies, who carry forward ourFounder's mission, specifically contributing to physical health, serving ourcustomers by offering them a professional service where everyone – Brothers,pharmacists and our lay co-workers – are happy to listen to them and offeradvice.
---
Copyright © 2023 Fatebenefratelli