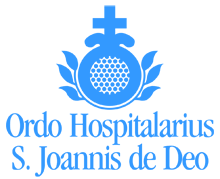 ---
Province of Aragon
Brother Ciriaco Nuin celebrated his 100th birthday on August 10th
Brother Ciriaco Nuin, from the Province of Aragon (Spain) celebrated his100th birthday on August 10th. Brother Ciriaco is currently in the residence ofthe older brothers of the community of Zaragoza, where he celebrated his 100thbirthday. Thank God, despite the logical physical limitations due to age, hemaintains the clairvoyance and lucidity that have always characterized him. Heis a good, open and positive person.
A living example of hospitality, service and closeness. An endearing,welcoming person who always has a word of encouragement for everyone. BrotherJesús ETAYO superior general, who is in Spain for the Spiritual Exercises andto visit his family, was present in Zaragoza on this feast day. He was alsoaccompanied by Bro Jose Luis Fonseca, Provincial, and by the whole community ofBrothers of Zaragoza in which Bro Pascual Piles y Mons. Jose Luis REDRADO.
Due to the limitations of the pandemic, it was not possible to hold acelebration open to brothers from other communities and families. However,there are many of us who, even from a distance, felt very close to him on thisday and we thanked God for his person, his vocation and his long and exemplarylife among us. May God continue to bless and accompany him every day.
---
Copyright © 2022 Fatebenefratelli