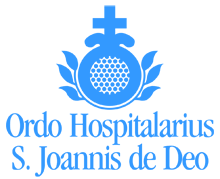 ---
Virtual Europe Region meetings
After the summerbreak, the European working groups and the Order's representative office inBrussels have now resumed working.
Despite thedifficulties associated with the current pandemic phase and the impossibilityof organising face-to-face meetings, the geographic and language barriers havebeen overcome thanks to everyone's goodwill and putting the new technologies togood use.
On Tuesday 15September, the first multilingual meeting was organised using the ZOOM platformand the European Working Group on Mental Health was also involved. Of course,the impact of the pandemic on the psychiatric care services of the HospitallerOrder was one of the main issues discussed in the virtual session: among the mainproblems reported were the need to ensure continuity of care for patientsdespite the constraints and strict safety measures, and the problems caused bydepression due to the loss or lack of work. The group then analysed the mattersthat had been identified at the meetingat the beginning of the year as priority areas: combating addiction, mentalhealth in the workplace, continuity of care, combating stigma and raising the publicawareness of mental health. It was therefore decided to organise a specialsession dedicated to the "Mental Health First" programme, which willbe coordinated by the staff of the Order's psychiatric hospital in Dublin andwill be open to participation by other psychiatry professionals from theEuropean provinces.
On 18 September, the meetingof European Provincial Liaison Persons taking part in the activities of theHospitality Europe office in Brussels was convened, once again using the Zoomplatform. The members updated each other on the EU projects being implementedin the provinces and those in the pipeline pending the new European calls forprojects. Here again, despite the restrictio have been continuing remotely and the members were ableto experience the possibility of working remotely while remaining constantlyconnected with the other European countries.
Dr Galasso alsomoderated a discussion on the consequences of the Coronavirus emergency on thesocial inclusion services for the most vulnerable groups, which was alsoattended by the head of the Order's social care working group.
Brother Joaquim Erra attendedboth meetings and urged the members to remain strong over the coming months which,although fraught with uncertainty, may yet prove to mark the beginning of a newway of networking in the European Region of the Hospitaller Order.
---
Copyright © 2022 Fatebenefratelli