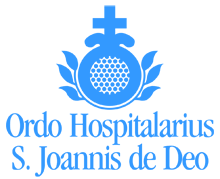 ---
Support for Togo
Development cooperation project
The Friuli Venezia Giulia Region hasfinanced a development cooperation micro-project for implementation in 2021with a grant of 30,000 euro. The application had been submitted by Dr. CarloGalasso, Director of the European office of the Hospitaller Order, and himself anative of the Friuli Venezia Giulia Region.
Under the project called "Support forTogo", the health care personnel of the Villa San Giusto sheltered residencein Gorizia - a structure of excellence belonging to the Order's Lombardy-VenetoProvince with over 200 beds – will share their operational experience in theCoronavirus emergency and their anti-contagion knowhow and make it available tothe "Saint Jean de Dieu Mental Health Centre" north of the capitalLomé, and still one of the few facilities in Togo dedicated to people who arenot self-sufficient, or suffering from dementia or psychiatric disorders.
Although Africa is still the continent whichis the least affected by the pandemic, there is widespread reluctance among thelocal people to go to hospitals and health facilities for fear of contagion, andthey are consequently placing their physical and mental health in jeopardy.
The main activities of the project includea digital training programme with remote support on the necessary anti-contagionsafety measures for staff and patients, the use of individual PPE,environmental sanitation operations, managing symptomatic cases and handling potentialepidemic outbreaks. This will be backed by procuring and dispatching personal protectionitems (masks, gloves, hand sanitisers, disinfectant gels and medicines).
The "capacity building" processto be carried out under the project will continue to produce its effects evenafter the end of the Covid-19 pandemic, thanks to the skills that will havebeen acquired by the Togolese partner and disseminated among the localpopulation, because there will be a keener awareness of the organisationalmeasures and rules of conduct to be adopted to address any fresh risks ofepidemics or infectious diseases, and this will result in a lower rate of infectionsand deaths, particularly among the most vulnerable groups.
With the support of the Autonomous Region of Friuli Venezia Giulia -Regional Law 19/2000.
---
Copyright © 2021 Fatebenefratelli