10 June: Blessed Eustachius Kugler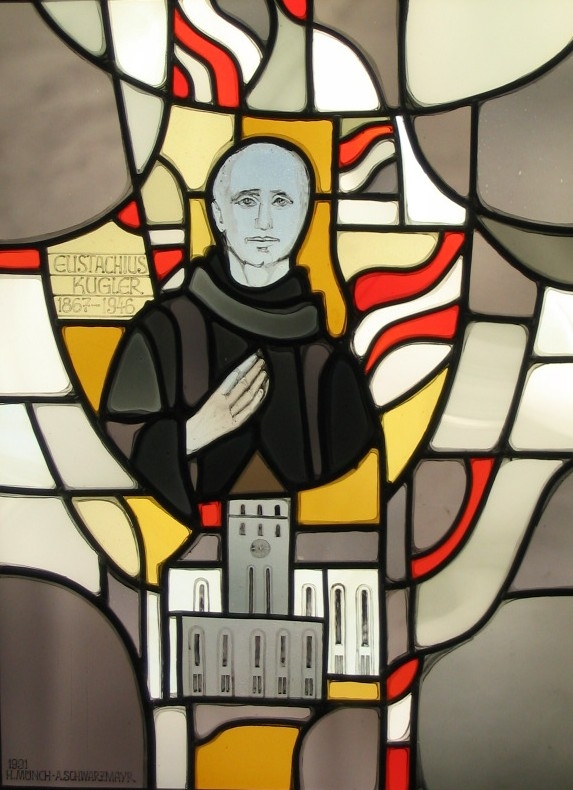 Brother Eustace Kugler was born into the family of a blacksmith on January 15, 1867, the youngest of six children, in Neuhaus near Nittenau in Oberpfalz (Bavaria) and was baptized Joseph. In Munich, he learned the craft of blacksmithing, but in 1884, after a disastrous fall from some scaffolding, he returned to his home region.
In Reichenbach-am-Regen, this deeply religious youth came into contact with the Hospitaller Order of St. John of God that was setting up a Centre for the disabled there. The young Eustace entered the Order in 1893, taking temporary vows in 1895, and making his Solemn Profession in 1898. After serving in various centres in the Bavarian Province, in 1925 the Order elected him Provincial Superior, the post he was to retain until his death.
Blessed Eustace was acknowledged to possess a deep and intense spirituality which enabled him to act and govern his religious Province with wisdom and prudence, despite the difficulties of living under the Nazi regime that tried to discredit the Hospitaller Order. Undeterred, Blessed Eustace committed himself to his mission and to renewing the Religious Life, and to bringing the Brothers back to the observance of the Rule, above all thanks to the power of love.
After a whole life spent at the service of the sick, for the good of the Order and the Church, Brother Eustace went to heaven on June 10, 1946 at the age of 79. After his death many favours and graces were soon forthcoming thanks to his intercession. He was Beatified in Regensburg Cathedral on October 4, 2009.
From the General Postulation office